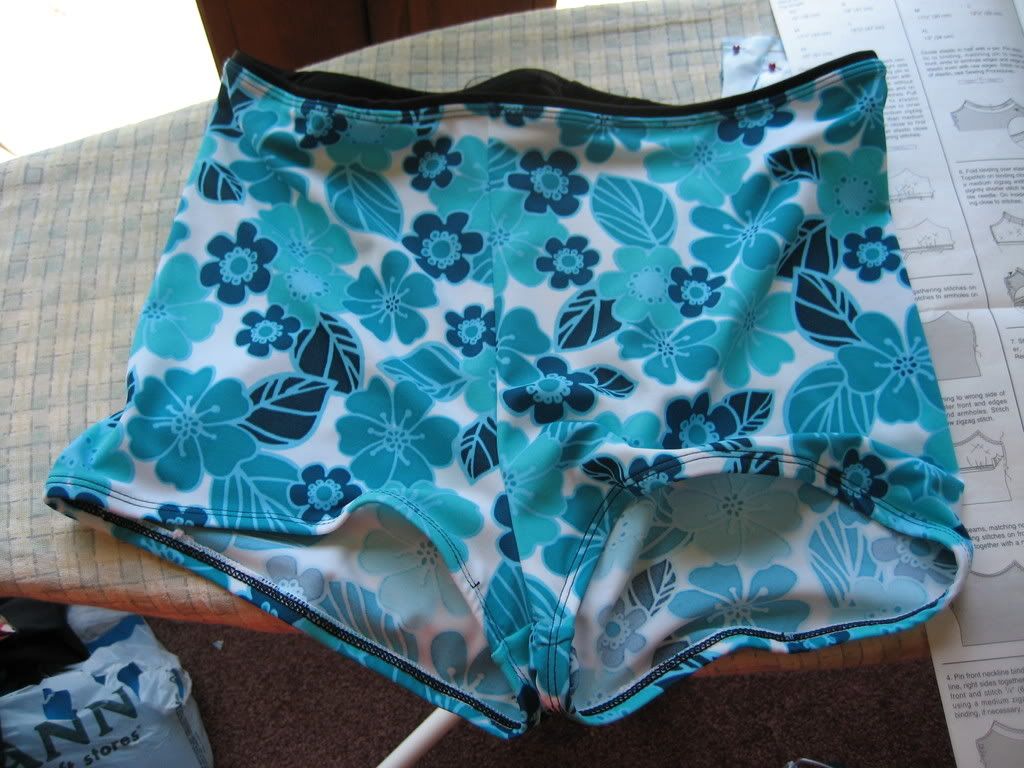 Well, I'm chugging along here working on my swimsuit. I'm trying to get it done in time for tomorrow's trip to Hershey Park. My plan is to spend half the day lounging about the water park. The boy shorts are completely done. The top is almost finished. I was sewing like a champ! My baby took a nap and I actually got just about all the sewing done on the top.
I ran into a problem (of course!...grrrr) with the shelf bra. It's not snug around my body. I have no clue why this is, but it probably has something to do with my ridiculously large chest size. I'm really hoping that I can take in the elastic on the lining and that will fix the problem. I'm also getting really annoyed and discouraged at trying to sew anything for myself.
It always goes wrong!
I sewed a medium size for the top according to the bust measurement. I'm thinking that what I should have done was sew the smaller size. I don't think my ribcage is a size medium. It's just my silly bust that is.
Overall, I love my swimsuit although there are silly mistakes in there due to not getting any "alone time" to sew and not being able to properly concentrate on things. Trying to sew anything with three kids is pretty much impossible. I have no idea how I get anything done or why I even attempt doing this.
Hopefully, I'll at least get the suit to look decent enough to wear tomorrow.