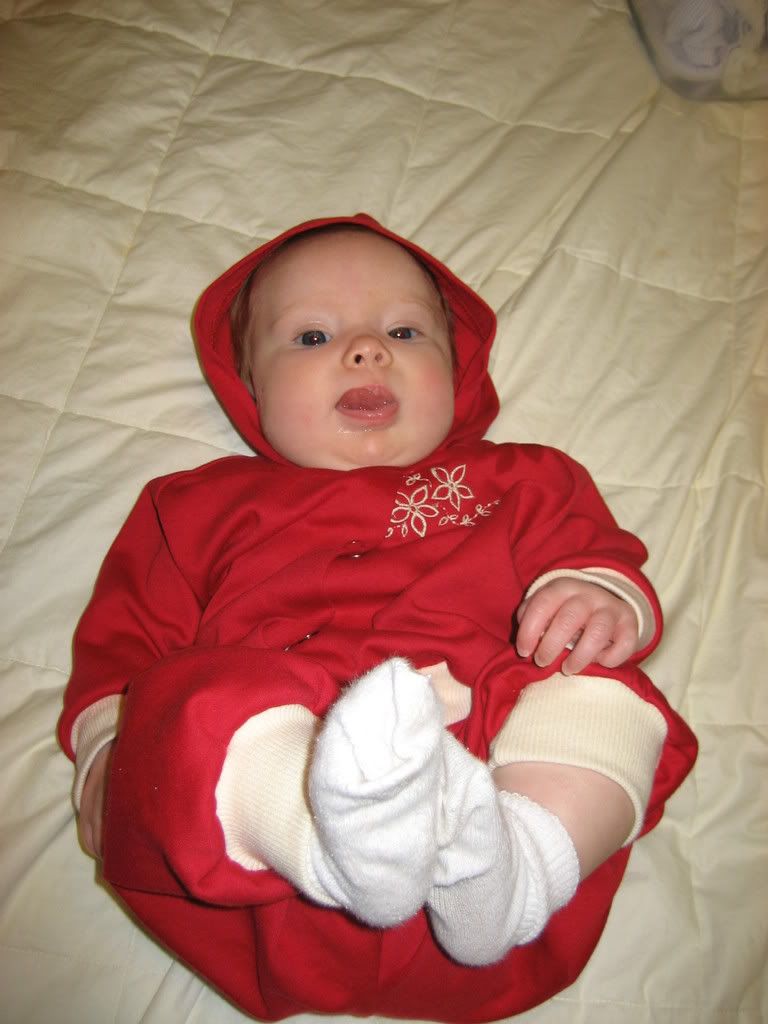 Well, I did it! I finally sewed something I'm 100% proud of. I can't believe I had a part in sewing this gorgeous outfit. Yesterday I finished the jogging suit for my baby daughter. The pattern is from Kwik Sew's
Sewing For Baby
book. I even added some cute embroidery to the outfit with my machine. Doesn't she look absolutely gorgeous in her outfit! I love my baby!
After I finished this outfit some friends of ours got to see her in it. The looks of astonishment I got when they heard I made it just made my day. I'm so used to sewing things and then when I'm done I look at them and say to myself "That's not quite right." You get so sick and tired of constantly tossing out ruined projects and dealing with so-so results. I'm on a sewing high after this success right now.
Since I'm feeling ultra brave after this project, I think I'll try my hand at sewing some swimsuits for my older two girls. My oldest daughter is extremely tall and skinny, so finding her a swimsuit that even fits is a challenge already. And that's without also adding to the fact that most swimsuits in the stores for little girls look like something that a street walker would wear. Ugh! I'm telling you, the swimsuits some people let their little girls wear...it's scary. Hopefully I'll have another sewing success story to post after the swimsuits are done.
I hope.